A NEW STATE
OF WELL-BEING.
Introducing Galleria III, the third chapter in the Galleria on the Park story. A design-forward condominium tower with 21,000 square feet of amenities geared to your well-being, Galleria III will be a new landmark at Dupont and Dufferin.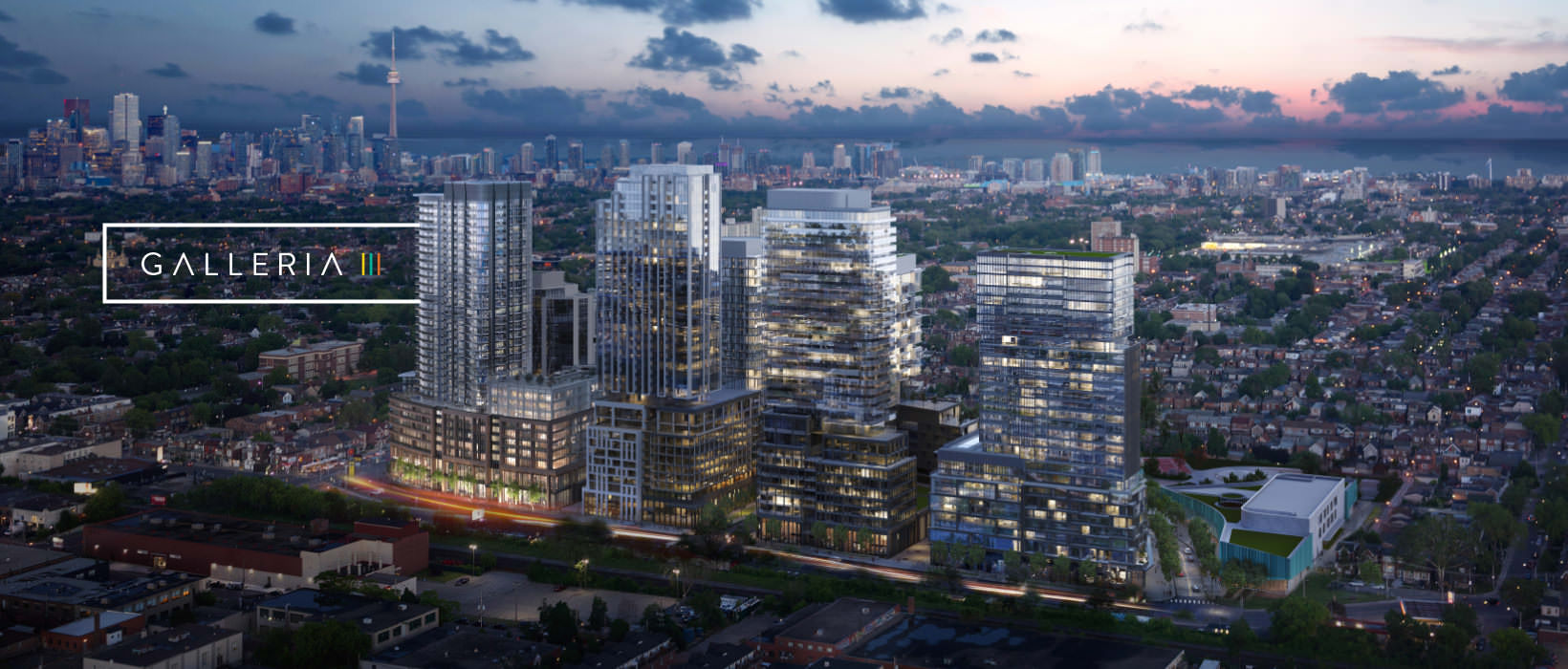 Flatiron Architecture.
The charming, antique Flatiron building style also played a part in the design, its rounded edges transposed into Galleria III's ubiquitous curves. Embossed metal panels, balconies and terraces with soft, round corners, metal pickets and other intriguing architectural details make this building one of the most design-forward to emerge in 21st century Toronto. The gateway to Galleria on the Park, the unique edifice of Galleria III is destined to be admired for decades to come.
For an architect designing a new building, a vintage radiator can be more than just a part in a heating system – it can be creative inspiration for key materials and motifs used in the building's construction. That's exactly how architectural firm Hariri Pontarini approached the design of Galleria III.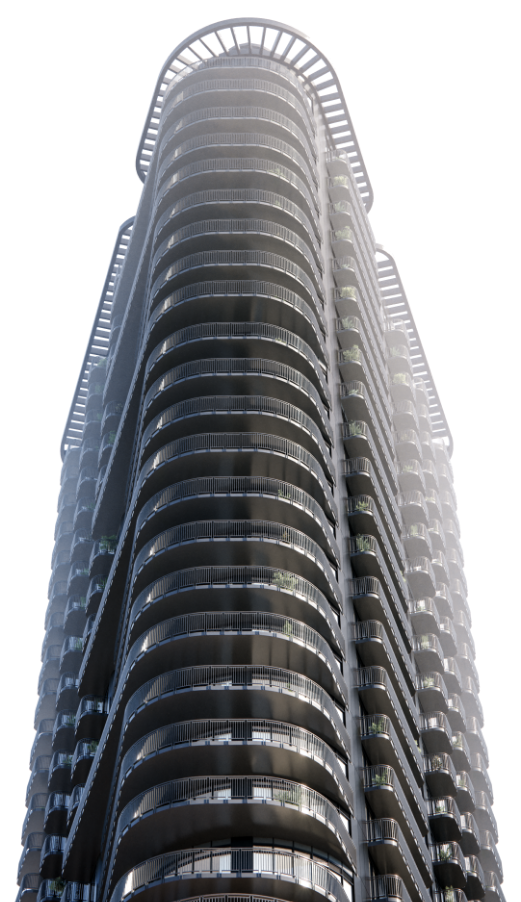 AMENITIES
CLICK ON THE PLAN
TO EXPLORE THE AMENITIES.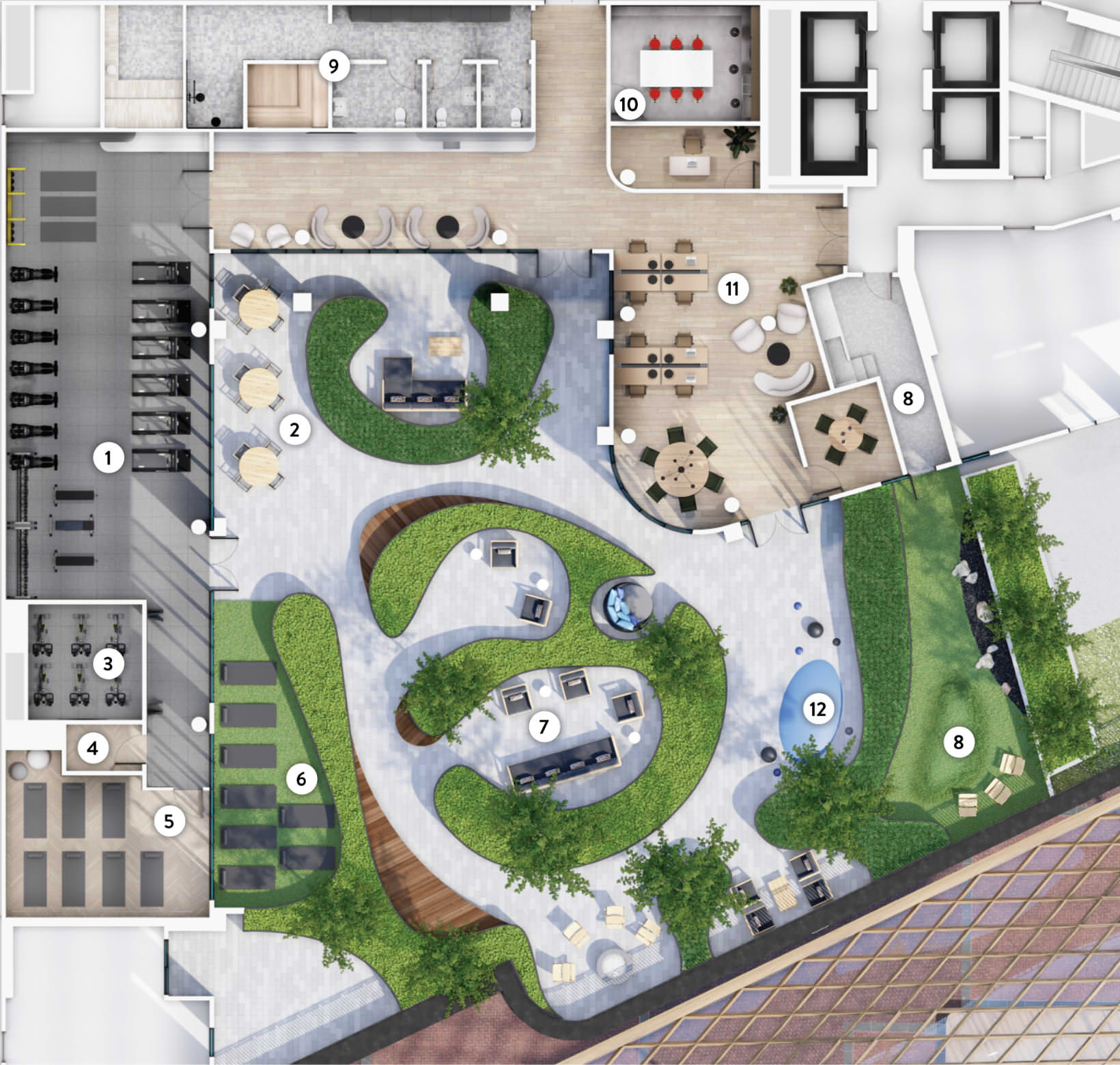 1. FITNESS ROOM
2. POST-WORKOUT RELAXATION
3. SEPARATE SPINNING ROOM
4. MEDITATION ROOM
5. SEPARATE YOGA ROOM
6. OUTDOOR YOGA
7. LOUNGE SEATING
8. PETS' PLACE
9. SPA CIRCUIT
10. THE WORKSHOP
11. CO-WORKING LOUNGE
12. KIDS' PLAY ZONE
THE SUITES
Interior Design
In designing spaces for the residents of Galleria III, DesignAgency was inspired by the site's history as a thriving centre of industry – and the singular vision of the architects from Hariri Pontarini. Delicate applications of utilitarian-style hard metal instill a contemporary, sophisticated effect.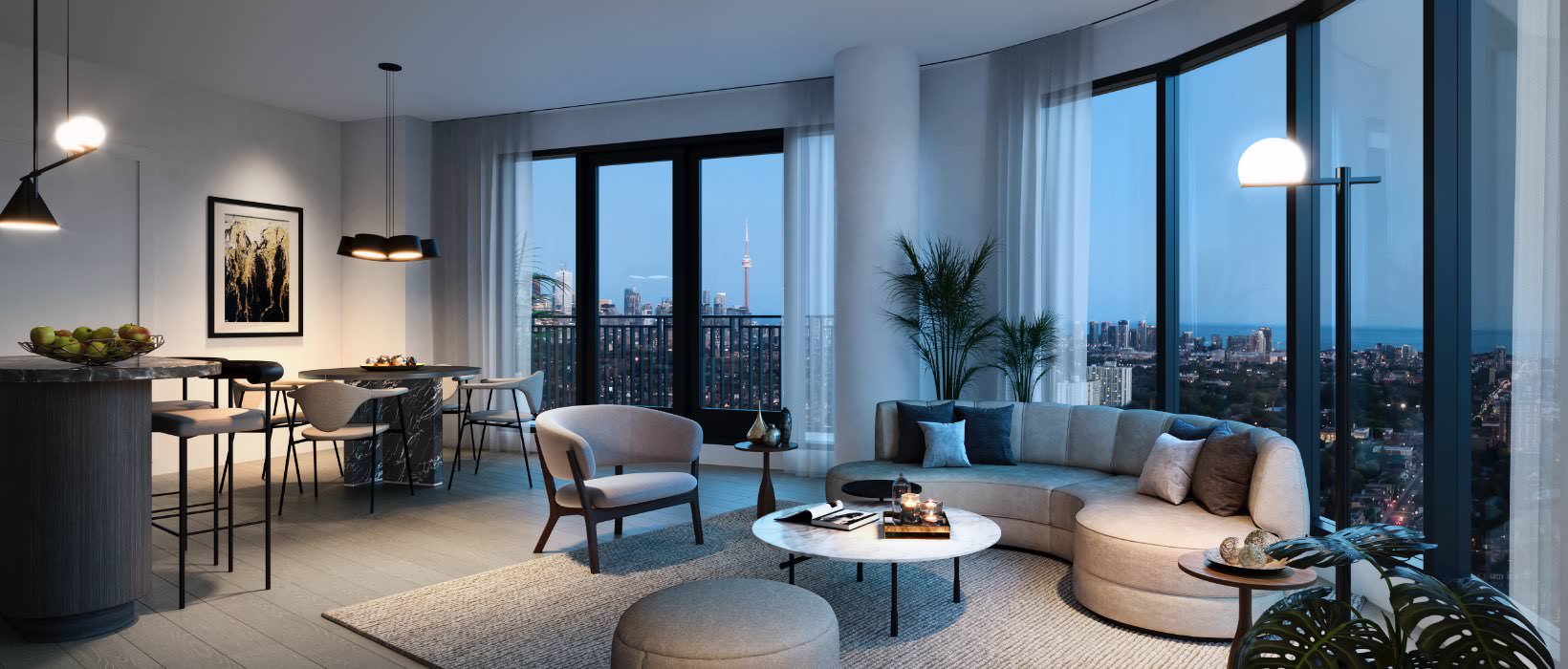 Living Room.
Come home to comfort and style — your living room is a showcase of modern, elegant style, with the most up-to-date flooring and lighting, and beautiful views.
Kitchen.
Seamlessly integrated with the living and dining area of your suite, the kitchen is a marvel of masterfully crafted design, featuring curves, natural materials, and integrated appliances.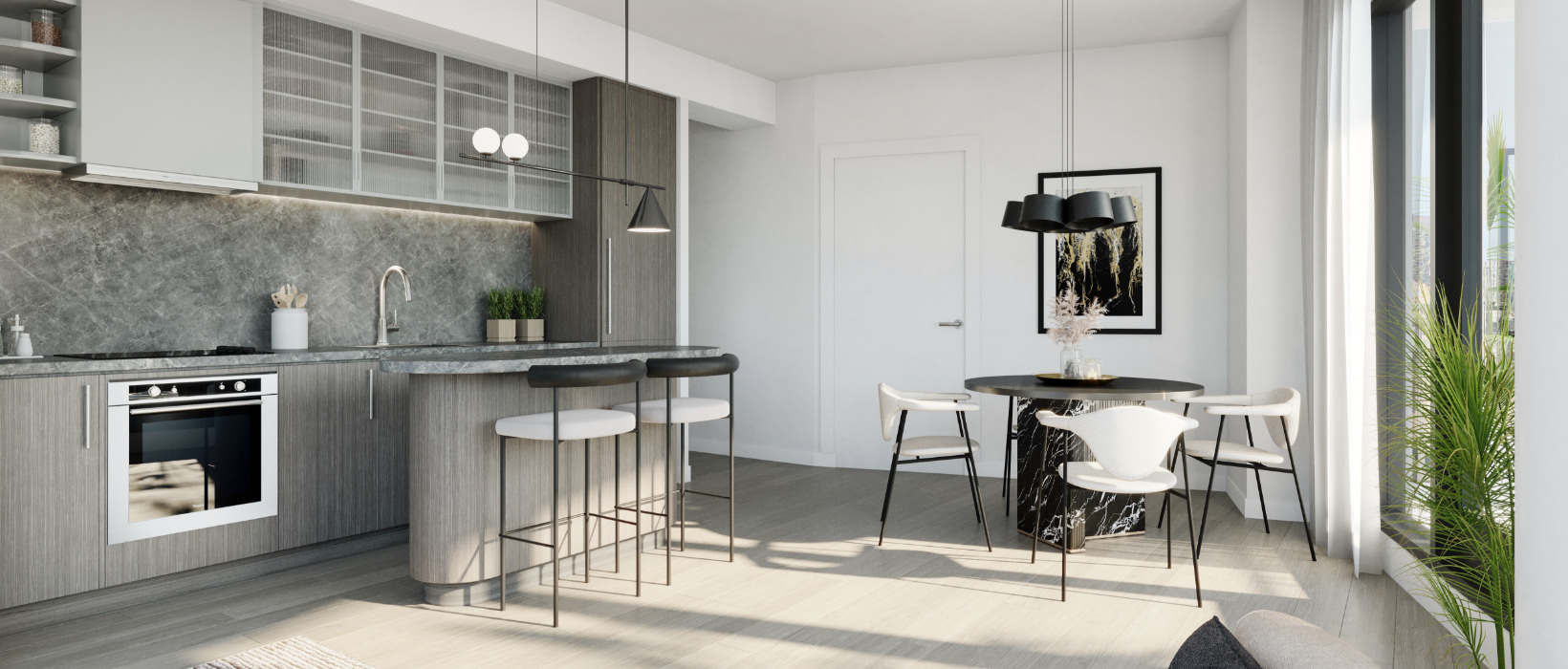 Views will be affected by future construction, the directional orientation and floor height of the unit purchased. Consult with your sales representative for further details.