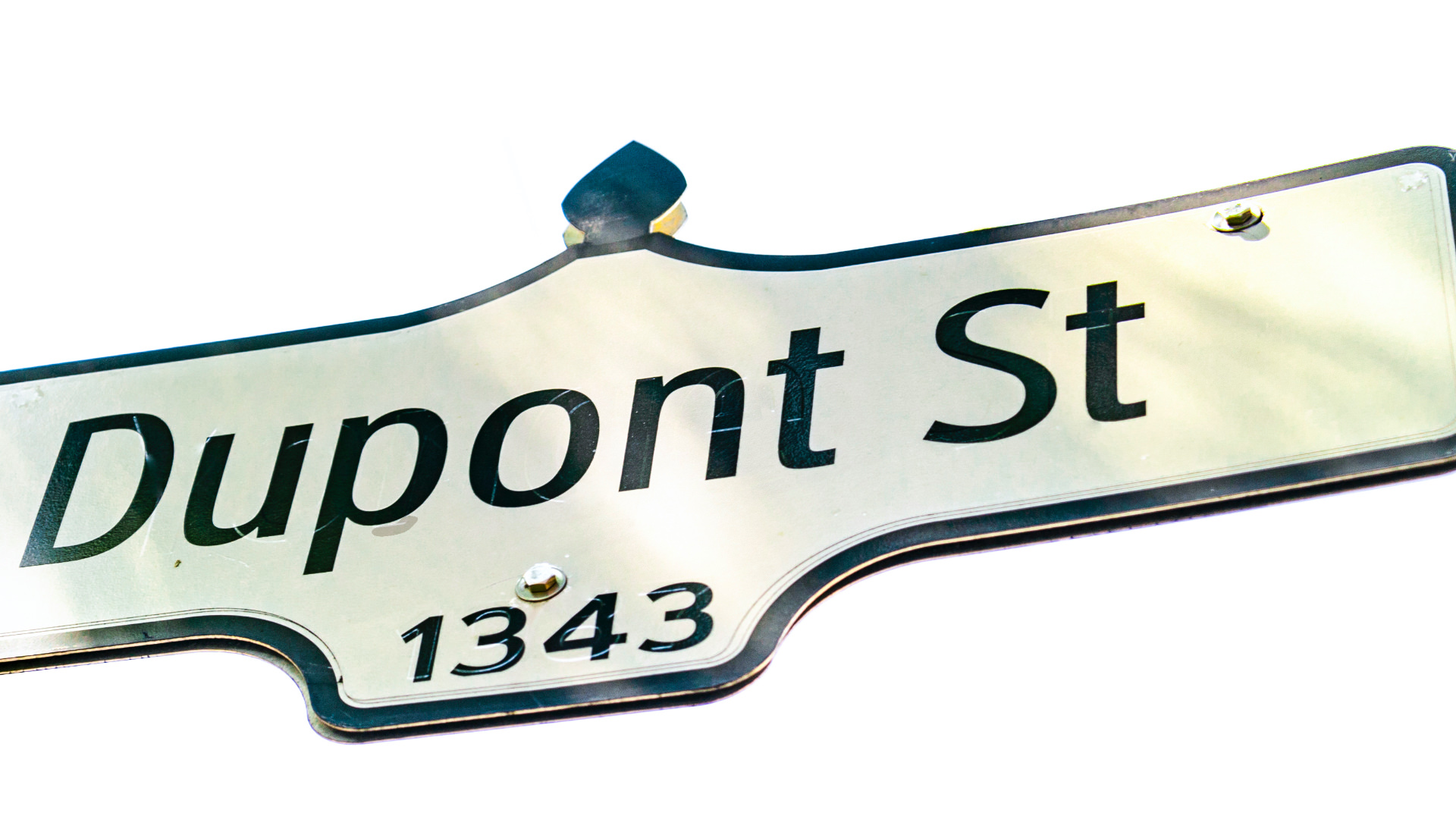 Discovering the New Dupont
It's people that make a place, and people with their infinite ideas are remaking the Dupont corridor, converting its former factories into welcoming social, work, and entertainment spaces.
The new Dupont's art galleries, restaurants, brew pubs, cafes, and restaurants are exerting an irresistible pull on Torontonians from across the city who are looking for something unique and heart-felt.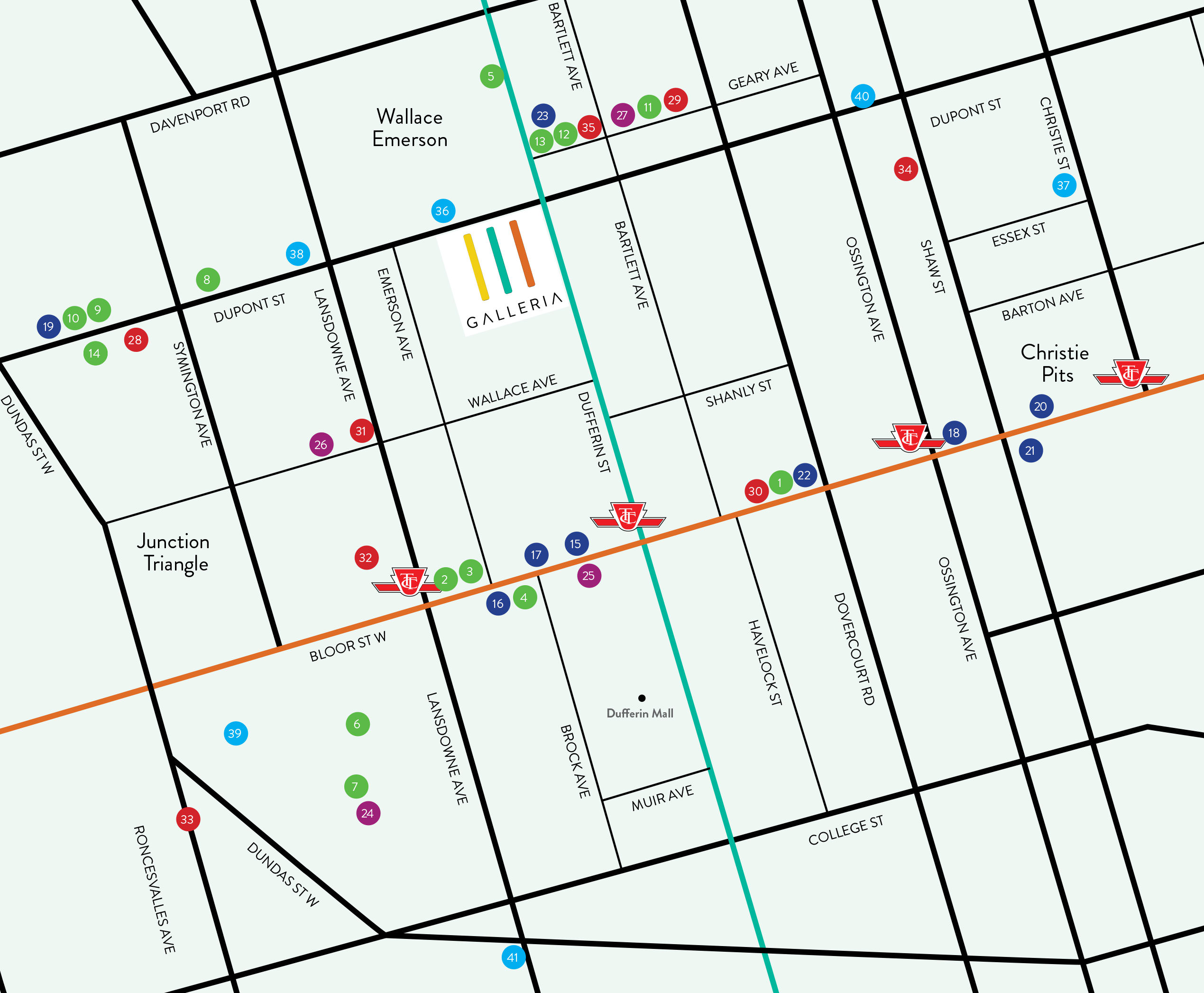 RESTAURANTS
Osteria Rialto
Conzo's Pizza
Vena's
Sugo
Rush Hour
Forno Cultura
Drake Commissary
Defina Wood Fired
Love Chix
Mattachioni
Famiglia Baldassarre
Parallel
North of Brooklyn Pizzeria
Farmhouse Tavern
BARS
The 3 Speed
Seoul Shakers
Bar Neon
Civil Liberties
Farmhouse Tavern
Mulberry Bar
Paradise Grapevine
Bar Biltmore
The Greater Good
CRAFT BREWERIES & DISTILLERIES
Henderson Brewery
Burdock Brewery
Halo Brewery
Blood Brothers Brewing
COFFEE & TREATS
Café Con Leche
Dark Horse Espresso Bar
The Common
Wallace Espresso
Propeller Coffee Co.
Starbucks
Contra Café
Nova Era Bakery
FOOD AND GROCERY STORES
Freshco: Galleria
Fiesta Farms
Food Basics
Loblaws
Sobeys
Sobeys
No Frills
Where To Find Flavour.
A head-spinning universe of flavours surrounds Galleria on the Park. Travel in any direction, and you're guaranteed to find a place with exactly the kind of food and drinks you crave – including top-drawer grocery stores for all the ingredients and fresh produce you need to stock your kitchen. When it comes to food and drink, you're in the perfect spot.
Drake Commissary
128a Sterling Rd.
Burdock Brewing
1184 Bloor St W.
Propeller Coffee Co.
50 Wade Ave.
Artistic expressions.
The new Dupont is a thriving centre of artistic expression, with galleries showcasing the best of Toronto's up and coming creators of innovative art. You can easily spend a whole day visiting all the galleries in the area — and who knows? Perhaps you'll find something amazing to hang on your wall.
Cooper Cole Gallery
1134 Dupont
Clint Roenisch Gallery
190 St Helens Ave.
Park Yourself.
Newly expanded Wallace Emerson Park is right outside your door at Galleria, but you can also explore several other parks in the area. Walk, bike, or TTC there for the open spaces and greenery.
Geary Avenue Parkette
15 Geary Ave.
Christie Pitts Park
750 Bloor St. W.
Dufferin Grove
875 Dufferin St.
School Days.
Whatever age your kids have reached and the style of teaching you prefer for them, you'll find a variety of educational institutions around Galleria on the Park.
The Children's Arts Theatre School 165
165 Geary Ave.
University of Toronto
27 King's College Cir.
Ryerson University
350 Victoria St.
George Brown College
160 Kendal Ave.
Dovercourt Public School
228 Bartlett Ave.
Brochure
Browse, Share and Download.